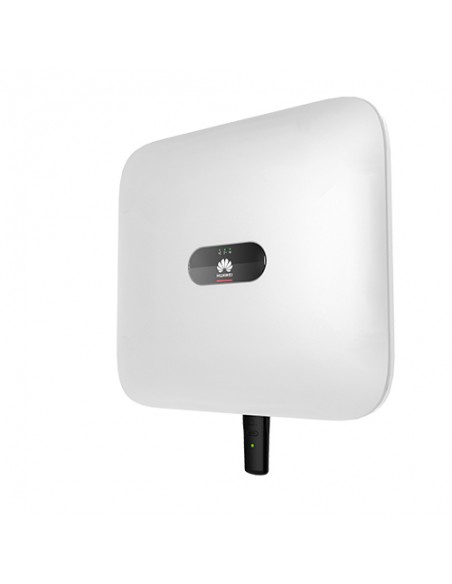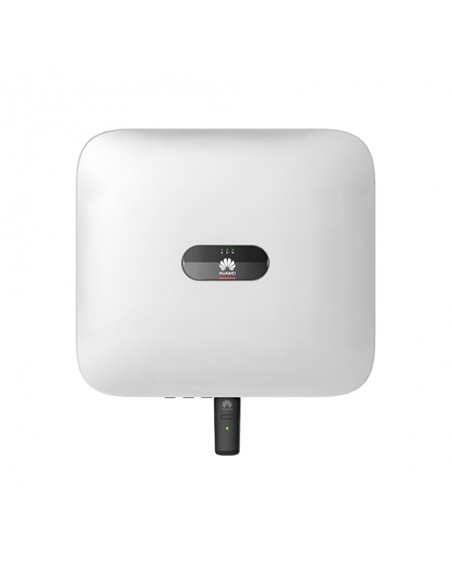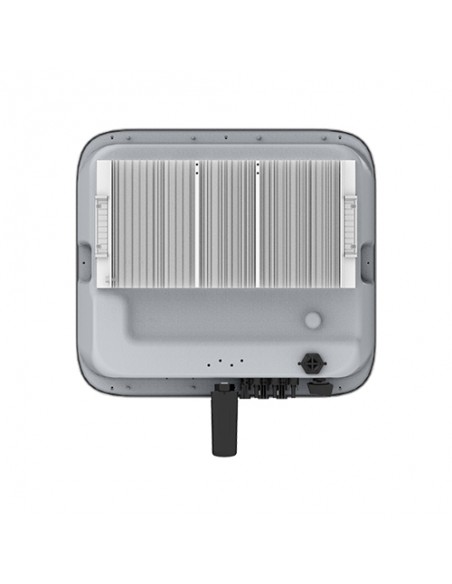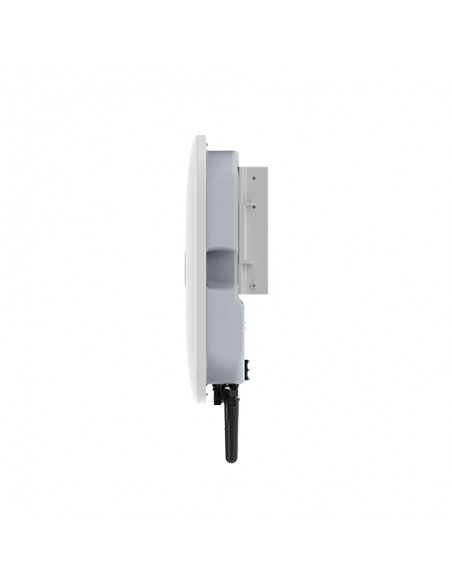 Huawei Hybrid Inverter 8kW Three-phase SUN2000-8KTL-M1 Solar Photovoltaic Accumulation Battery
VAT included 10 %
€1,935.00 Vat excl.
Huawei's Three-phase inverters of the SUN2000 series (Smart Energy Center) are Huawei's Hybrid solution for residential connected photovoltaic systems. The particularity of these products and that are already prepared for the contextual or future insertion of lithium batteries for accumulation. All Huawei inverters comply with CEI 0-21.
100% secure payments
Hybrid Three-phase Inverter Huawei 8kW SUN2000
Model: SUN2000-8KTL-M1
---
Huawei SUN2000 three-phase 
The SUN2000 inverter is a three-phase grid-tied PV string inverter that converts the DC power generated by PV strings into AC power and feeds the power into the power grid.
The SUN2000 applies to residential rooftop grid-tied systems and small-sized ground PV plant grid-tied systems. Typically, a grid-tied system consists of PV strings, grid-tied inverters, AC switches, and power distribution units.
Strength points:
Character: the inverter has an attractive design;
Innovative:the brid inverter works in Ac and is ready for the Accumulation with Lithium Ion batteries. Management options Huawei optimizers (optional);
Easy to Install: It can also be installed by one person thanks to the reduced weight. It has an optimized AC connector for fast wiring and supports one-click inverter configuration;
Safe and Reliable: integrated electronic protections Ac and Dc and IP65 protection degree with natural cooling.
---
Technical Specification
Input (PV)
Recommended max. PV power
12,000 Wp
Max. input voltage
1,100 V
Operating voltage range
140 V ~ 980 V
Number of MPP trackers
2
Input (DC Battery)
Compatible Battery
HUAWEI Smart LUNA2000 ESS Battery 5kWh – 30kWh
Operating voltage range
600 V ~ 980 V
Output (On Grid)
Grid connection
Three-phase
Rated output power
8,000 W
Max. apparent power
8,800 VA
Rated output voltage
220 Vac / 380 Vac, 230 Vac / 400 Vac, 3W / N+PE
Rated AC grid frequency
50 Hz / 60 Hz
Protection & Feature
Protection
Anti-Islanding protection; DC reverse polarity protection; Insulation monitoring; DC surge protection; AC surge protection; Residual current monitoring; AC overcurrent protection; AC short-circuit protection; AC overvoltage protection; Over-heat protection; Arc fault protection; Battery reverse charging from grid.
General Data
Cooling
Natural convection
Display
LED Indicators; Integrated WLAN + FusionSolar App
Communication
RS485; WLAN/Ethernet via Smart Dongle-WLAN-FE; 4G / 3G / 2G via Smart Dongle-4G (Optional)
Weight (incl. mounting bracket)
17 kg (37.5 lb)
Dimension (incl. mounting bracket)
525mm x 470mm x 146.5mm (20.7 x 18.5 x 5.8 inch)
Degree of protection
IP65
Nighttime Power Consumption
< 5.5 W
Optimizer Compatibility
DC MBUS compatible optimizer
SUN2000-450W-P
Standard Compliance
Safety
EN/IEC 62109-1, EN/IEC 62109-2, IEC 62116
Grid connection standards
G98, G99, EN 50438, CEI 0-21, VDE-AR-N-4105, AS 4777, C10/11, ABNT,
UTE C15-712, RD 1699, TOR D4, NRS 097-2-1, IEC61727, IEC62116, DEWA
For more details on the product, download the Datasheet (EN) [Download]
Customer Service
---
| | |
| --- | --- |
| | 0882 22 82 47 |
Product Code

SUN2000-8KTL-M1

MPPT number

2

Waveform

Pure Sine Wave

Rated Power W

8000W

Battery Voltage V

1100V

Typology

Three-phase
Customers who bought this product also bought: