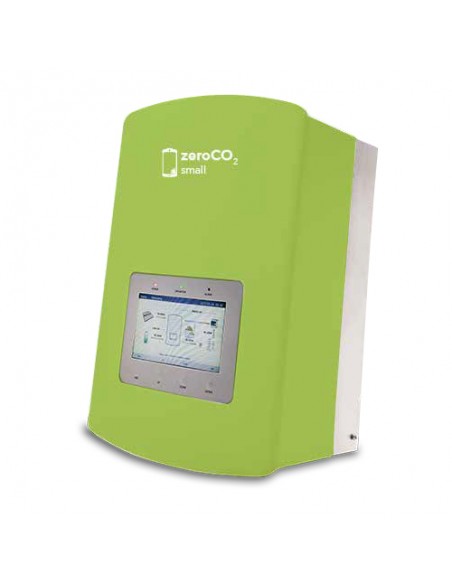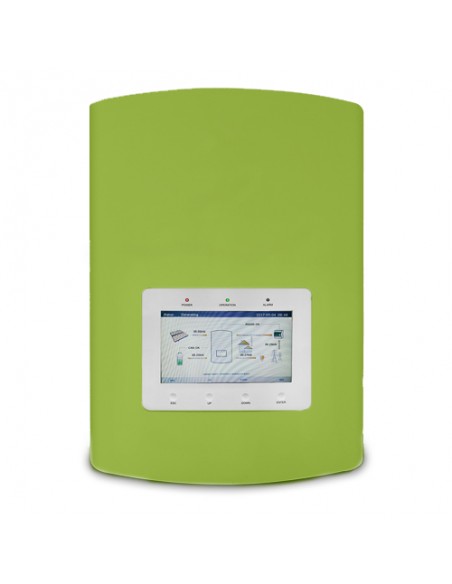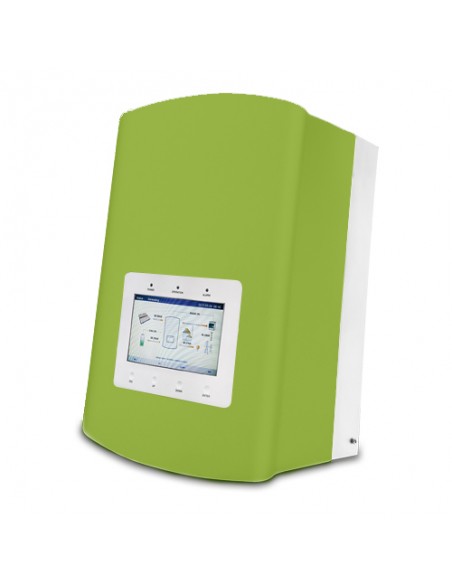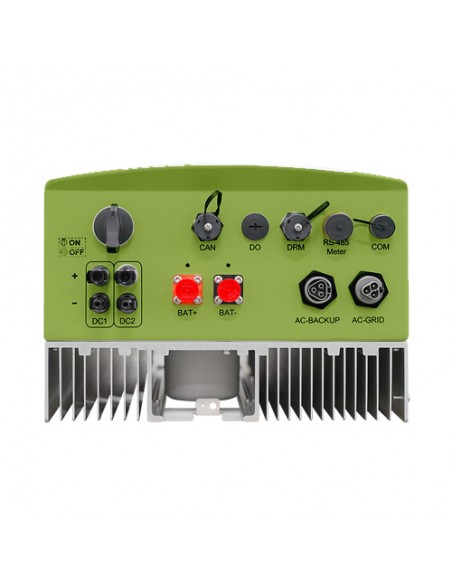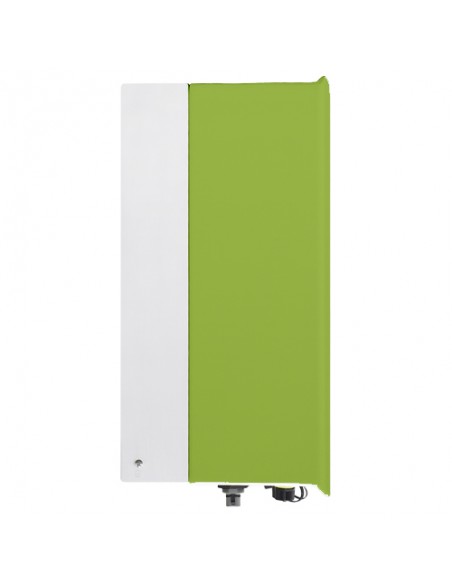 Inverter hybrid single phase Solis Zero CO2 Small 3.6kW 48V lithium storage
SLS-RHI-3.6K-48-ZCO2-SMALL
Last items in stock
VAT included 10 %
€1,992.11 Vat excl.
The new inverter models of the Zero CO2 range represent the best technology available on the market.
They are designed to be installed in Energy Communities, with modular storage systems that allow capacities from 4.8 kWh to over 2 MWh.
100% secure payments
SOLIS - Single-phase hybrid inverter 3.6kW
 

zeroCO2
---
ZeroCO2 small
Single-phase hybrid inverters designed for residential applications with powers from 3 to 6 kW. Ideal for indoor or outdoor applications, cooled by natural convection, they are particularly quiet, easy to install, reliable and durable. In contrast with the market offer, they are equipped with a large graphic display, which through a synoptic of the home network, allows immediate reading of operating data directly on the machine. These inverters can be combined with Pylontech and LG Chem batteries. They have a back-up function as standard, which allows the privileged loads to be powered in the event of a black-out.
Display
Equipped with a large 7 "color LCD graphic display that allows easy and immediate reading of the correct functioning of the photovoltaic system.
---
Key Benefits
Color LCD graphic display;
Automatic management of energy flows from photovoltaic, battery and grid;
Energy meter included that can be installed on the exchange and on the loads;
Powerful 100 Ah battery charger for sizes 4.6 - 5 and 6 kW;
EPS function in case of network blackout with power up to 5 kW;
Possibility of operation "zero injection into the network";
IP65;
Wi-Fi monitoring included;
Compatible with Pylontech and LG Chem low voltage batteries;
5/10 year warranty with connected remote monitoring.
---
For more details, download the following documents:
---
Customer service
---
| | |
| --- | --- |
| | 0882 22 82 47 |
Number of independent MPPT

Waveform

Pure Sine Wave

Typology

Single-phase

Inverter power

3.68kW